Maibort Petit
An aircraft sitting on the ground in Argentina tells a tale of Iran alliances, authoritarian government, one world order, the World Social Forum all with the intent to destroy the best country in world to live in - the USA..
An intelligence report reveals the pivotal role of the former Tourism Minister and current Venezuelan ambassador to Argentina in the newly discovered plot linked to Iranian corruption and terrorism.
Part One
This article will teach you each one in these photos
by Maibort Petit (author)
Is a Venezuelan writer, researcher and political scientist specializing in Transnational Organized Crime. Based in New York, she works for several Hispanic media outlets and as a consultant for several firms in New York and Washington D.C.
She is founder of the Freedom Voice Reports, a 501(c)(3) nonprofit investigative reporting site dedicated in the fight against violations of Human Rights.
Stella Marina Lugo Betancourt de Montilla
An intelligence report held by Venezuela Política highlights the prominence of the current Venezuelan ambassador to Argentina, Stella Marina Lugo Betancourt de Montilla — former minister for tourism and former governor of the state of Falcón for two consecutive terms from 2008 to 2017 — and the regime of Nicolás Maduro in which, without a doubt, it is an international network – allegedly criminal – and in which other actors from Portugal, Brazil and Argentina itself would participate, with Corruption and Iranian Terrorism.
Venezuelan cargo plane
According to the report, the detention of the Boeing 747 plane of the cargo airline Emtrasur – a subsidiary of the Venezuelan Conviasa – detained in Argentina with a large crew of 19 people – 14 Venezuelans and 5 Iranians – linked, as everything seems to indicate, to Iran and global terrorism – the Argentine prosecutor's office accused the pilot Ghasemi Gholamreza and the rest of the crew for it – shows massive geopolitical trends, severe and dangerous to U.S. national security.
The aircraft, as is known, although it is registered in Venezuela, is actually owned by the Iranian airline Mahan Air, having made the change of identification, only to avoid US sanctions against the aforementioned airline.
The unexpected arrest of the plane, on which occasion the cell phones, other communication devices and the flight recorder of the Farsi communications carried by the pilot of the aircraft were seized, as well as the arrest – days after this event – of Asan Azad, who at the time of his arrest was carrying an Argentine National Identity Document (DNI), and a driver's license, not forged, of other people – as well as a cross to try to deceive the authorities and hide their Iranian nationality – and whose journey through America began in Venezuela, would have activated the intervention of the highest levels of government of Argentina and Venezuela.
Venzuelan President Nicolás Maduro & Argentine Vice President, Cristina Kirchner
The report relates that Nicolás Maduro would have entrusted Tareck El-Aissami to constitute a working group that remains in direct line with the Argentine Vice President, Cristina Kirchner, who, according to the report, was fully aware of this Iranian-Venezuelan operation from its origins. Allegedly, the former president knew about Hezbollah's involvement in Argentina and Brazil and fully supported this operation and her intention would have been to get the terrorist organization and highly qualified Iranian agents – linked to Quds/IRCG – to help her and the Brazilian presidential candidate, Luiz Inácio Lula da Silva, in their political campaigns. To do this, Kirchner allegedly articulated everything with Ambassador Lugo Betancourt de Montilla, whom he personally chose to fulfill Venezuela's diplomatic functions in his nation. Faced with this request, Nicolás Maduro immediately appointed Stella Lugo as Caracas' ambassador to Buenos Aires.
Luiz Inácio Lula da Silva from Brazil
The report highlights that during her tenure as governor of Falcón state, drug trafficking increased significantly in that Venezuelan entity. Her husband, Jesús Montilla Aponte, who was also governor of Falcón from 2000 to 2008, is one of the Maduro regime's main instruments for threatening its opponents.
Architect of the link with Mahan Air
Stella Lugo Bettencourt, according to the report, would have been the main one responsible for the special relationship between Venezuela and Iran, especially the Iranian airline Mahan Air When she served as Minister of Tourism in Venezuela, she authorized the operations of the Iranian company in the country, after the United States implemented sanctions against her for her links with Al Quds.
The report assures that, for these efforts, Stella Lugo would be receiving millions of dollars from Mahan Air, money that, according to the letter of the report, Iran would deliver to Stella Lugo Betancourt in Qatar, Switzerland and Russia, specifically points to the bank Promsvyazbank.
Similarly, it is claimed that Stella Lungo Betancourt financed Cristina Kirchner's campaign and is financing Luiz Inácio Lula da Silva's campaign in Brazil.
Another of the allegations made by the intelligence report is that Stella Lugo Betancourt would have forced the director of the Intelligence Services of Argentina (AFI) and former Minister of Defense, Agustín Rossi, to deny that Iran was behind the plane detained in Buenos Aires.
Stella Lugo's prominence would have reached such a magnitude that the report assures that, at present, in Argentina, she has more power, even, than Cristina Kirchner herself.
Brazilian links
Also noteworthy is the link that Stella Lugo Betancourt de Montilla maintains with José Dirceu, Brazilian politician, lawyer and ex-guerrilla, right-hand man of Luiz Inácio Lula da Silva, of whose government he was head of the civil cabinet, convicted of corruption.
According to the investigations that support the report, Stella Lugo Betancourt and José Dirceu would allegedly be business partners in São Paulo and Rio de Janeiro in the hotel and accommodation market. That would have been the reason why Lugo Betancourt became the Maduro regime's tourism minister in Venezuela.
José Dirceu brazilian politician
The report adds that José Dirceu's hotels are allegedly a way to launder drug money in Venezuela.
Currently, José Dirceu is a crucial ally of Luiz Inácio Lula da Silva in the ongoing Brazilian presidential election.




With Boaventura de Sousa Santos
In this regard, the report states that Lula da Silva has allegedly been receiving millions of dollars for his Iran and Russia campaign through his Institute of Political Studies, the Lula Institute, which is co-directed by Boaventura de Sousa Santos, a Portuguese academic/political activist from Coimbra/Lisbon, Portugal, linked to the World Social Forum and, allegedly, according to the intelligence report, would have been a member of the FARC of Colombia, those of Venezuela and the guerrillas of Mexico.
On Boaventura de Sousa Santos, the report catalogs him as an important global strategist of narcoterrorism, having been Gustavo Petro's main advisor in Colombia; Luiz Inácio Lula da Silva, in Brazil; Rafael Correa, in Ecuador; Daniel Ortega, in Nicaragua; and an asset of Iran, Russia and the Chinese Communist Party in Portugal, Spain and Italy.
On Boaventura de Sousa Santos, the report says it promotes its political program and calls for action to overthrow the influence of the United States in the West, while saying that the United States is the last enemy of the world and the last obstacle to a "global democratic government that replaces capitalism."
Likewise, the Institute of Social Sciences of the University of Lisbon, chaired by Boaventura de Sousa Santos, is funded by Venezuela, Iran and China. It is also indicated that the Portuguese intellectual is an ideologue of the Bolivarian regime today and its center for social studies,
"a means to wash Venezuela's capital from drug trafficking."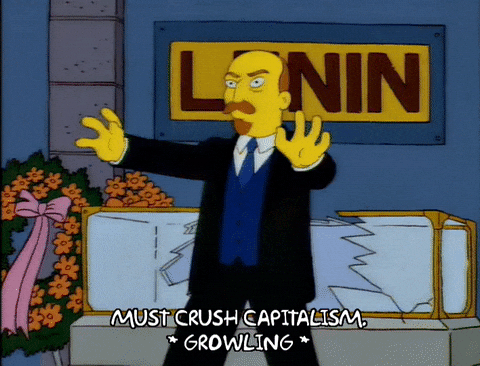 The report also incorporates into the resume of Boaventura de Sousa Santos, the allegedly receiving money from Moscow, as it is the main ally in Western Europe of Aleksandr Dugin, Russian analyst and political strategist, who was an advisor to Vladimir Putin; one of the leaders of the World Social Forum; a permanent guest from Iran at political, academic and anti-Semitic events; allied with far-left, and far-right (neo-Nazi) groups in Latin America and Europe — invited Mário Machado a neo-Nazi activist, to attend a Holocaust denial conference organized by the government of Iran; he would maintain close contact with Julian Assage and Edward Snowden.
The report also accuses Boaventura de Sousa Santos of urging the Brazilian people to rebel against the United States by claiming that the CIA was responsible for Lula da Silva's detention.
He is pointed out as close to Stella Betancourt and Jesús Montilla, having, allegedly an alliance with José Dirceu, facilitated the special agreement that the former Minister of Tourism of Venezuela celebrates with the Iranian Mahan Air in order to strengthen the relationship with the Maduro regime and with the Chinese Communist Party.


Get Connected and How you Can Help


We investigate & report Violations of Human Rights by authoritarian government to bring change in the community.
Awareness is the greatest agent for change -- Eckhart Tolle
Our organization works closely to help the inner cities and communities.
Sometimes, like in the article, the best solution is to bring awareness and then hold our government responsible to do the right thing.
We know that this article is overwhelming and introduces many characters that would like to change the way you live your life and your basic Freedoms and Rights. If any of these concerns, you or got your attention, go on our website and send us an email and join our newsletter.
You can make a difference by volunteering and/or donating.
Find out about our job opportunities and intern programs.
But for those new to our group - Come join our newsletter - Awareness is the first step towards changing the world.